Taekwondo Classes Are Where Self-Defense Meets Fitness!
Our Taekwondo classes at Southern Minnesota Martial Arts can impact every aspect of your life with high-energy training that is great for all ages. We are proud to train men and women of all abilities, offering hands-on instruction in the art of Taekwondo.
From day one, you'll feel welcomed and supported on the path to better fitness and self-defense. Join us in North Mankato and check it out for yourself!
Simply fill out the short form below to learn how these classes can help you!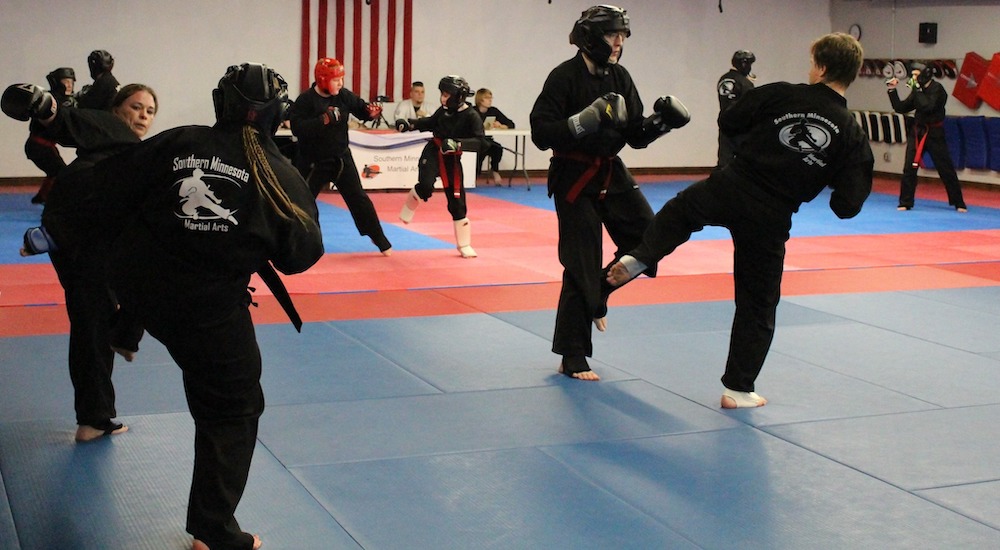 Challenge Your Body And Your Mind In Our Taekwondo Classes
Don't waste your time on the treadmill or in a group fitness class. Train with a purpose and kill two birds with one stone. Taekwondo is a unique discipline that instills in you the perfect blend of concentration and physical strength.
Our Taekwondo classes help you learn one step at a time and feel great about your accomplishments from day one. You'll also experience the confidence that comes with learning self-defense! Join us in North Mankato and get professional guidance on your training, plus connect with the incredible community we've developed here at Southern Minnesota Martial Arts.
Enroll in Taekwondo and get access to:
A sustainable physical routine to get active and build muscle
Personalized guidance from experienced martial artists
Self-defense skills with practical applications
An encouraging, uplifting community to support you
Training at Southern Minnesota Martial Arts will offer you everything from reduced stress in your everyday life to greater energy. Our Youth and Adult classes are about more than just fitness. They're about connecting with our Mankato community, about living a better and healthier life, and about learning self-defense. We want people to enjoy the many health benefits that come with Taekwondo and empower themselves with the skills to thrive in an increasingly competitive world!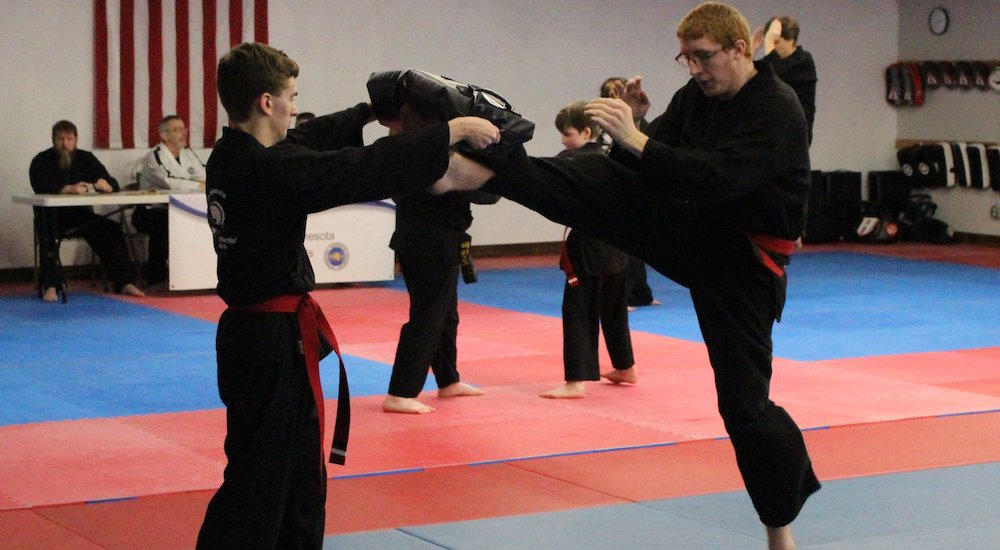 Adult Taekwondo (Ages 14+): With this age group, the curriculum is at a higher level and self-defense with real word application is emphasized. Classes are fun and exciting, and provide a great anaerobic and aerobic workout. Students will see gains in mental focus and self-confidence!
Youth Taekwondo (Ages 7-13): We have developed our junior program based on traditional Taekwondo skills. Along with additional technical skills our junior students are induced to in-depth life skills.
Check It Out Today! Our Taekwondo Classes Have Something For Everyone In the Mankato Area!
If you're looking for a new way to train, we've got the answer at Southern Minnesota Martial Arts. Our classes are designed to help men and women of all backgrounds and abilities thrive. Join us in North Mankato and see the difference for yourself. We offer the highest quality and most inclusive martial arts program in the Mankato area, and we'd be proud to have you.
Just fill out the short form below to get started!